Our Story
Pneuma Christian Centre was started in the 1980s as a former satellite of Kensington Temple London, UK.
We are a mainstream independent multi-cultural bible-believing family church. We are a vibrant church that loves to praise and worship God; and a church with a heart for missions, reaching the lost and the hurting with the gospel of Jesus Christ.
Meet Our Pastors
We have a senior pastor and two associate pastors who oversee the church. They are assisted by our church elders, deacons and deaconesses.
Eric Ezekiel Brown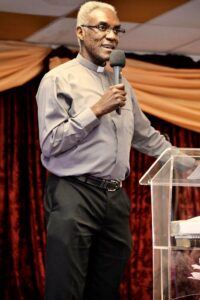 Eric Ezekiel Brown was born in Birmingham in the late '50s to Caribbean parents. His maternal Grandmother mother was Nigerian and her father was Ghanaian. His father is a Pastor and his mother is an Evangelist in an independent church.
Pastor Eric, married his high school girlfriend Jose and have two children. He became a deacon at an early age and served as an associate Pastor many years until the role of Senior Pastor of Pneuma Christian Centre was 'thrust upon me'.
"My vision in life is to be used by God and to give Him pleasure."
Click on the link (senior pastor) under his name to hear him.
Dele Ogunlaru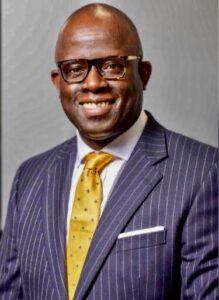 Pastor Dele is of Nigerian parentage, born in the '60s in South London where he grew up.
After encountering the life-changing power of the Holy Spirit in January 2001, he began to worship and serve in Pneuma Christian Centre as an Usher, Intercessor and Deacon.
Subsequently, ordained in September 2017, to serve as a Reverend Minister. Pastor Dele is married to Florence and they have two wonderful children.
Pastor Dele, desires to share the Truth of The Gospel of Jesus Christ; by serving the Community, and the Body of Christ. With great desire to see loved ones, by grace; saved through faith" Ephesians 2:8.
Click on the link (associate pastor) under his name to hear him.
ManAsseh Buertey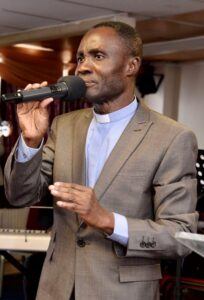 Pastor Manasseh Buertey is our youth pastor and is from Ghana, West Africa.
He has been an active member of the Pneuma branch based in Ghana and is passionate about soul winning through evangelism.
He is also an active member of the praise and worship team.
He is married to Rhoda and they are parents to two daughters.
Click on the link (associate pastor) under his name to hear him.
Next Steps…
We have services a few times a week. If you are in need of prayer or looking for a bible believing family church, please click the button to contact us today.