I was recently browsing Youtube during a time of prayer, fasting and worship and came across this video which I am sharing here and hope you are blessed by it as I was.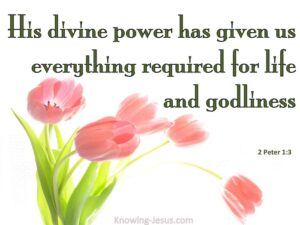 There were many insights shared, but the one that really resonated with me is when Jazmine made the following statement: "We believe God concerning who He says He is and we have to believe God about who He says we are – 2 Peter 1: 3."
Also, verse 2 assures us that more grace and peace comes from growing in the knowledge of God and Jesus our Lord.
Enjoy!